What's on this page:
20th- and 21st-century dairies and dairy product sellers
Dairies and dairy product sellers listed in directories, 1900-1940

On related pages:
---

The image at top left of Lou Corazza and his dairy truck came from Carol Jones.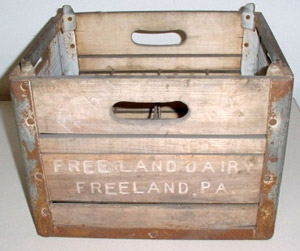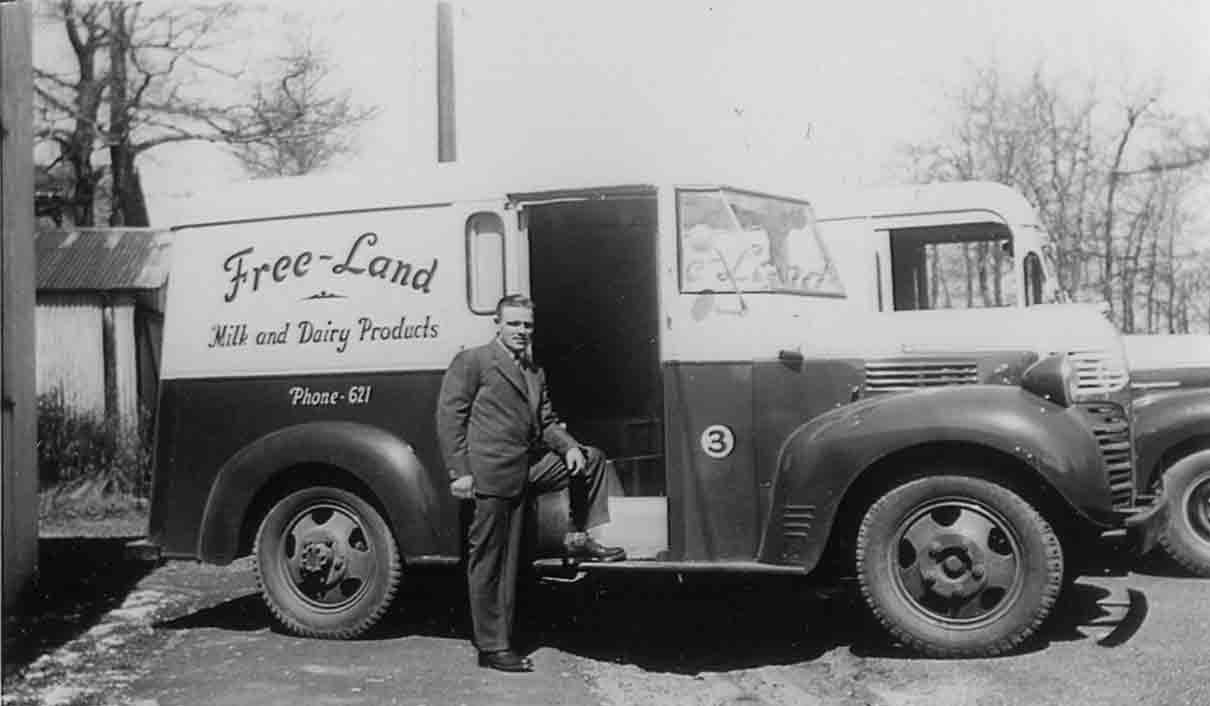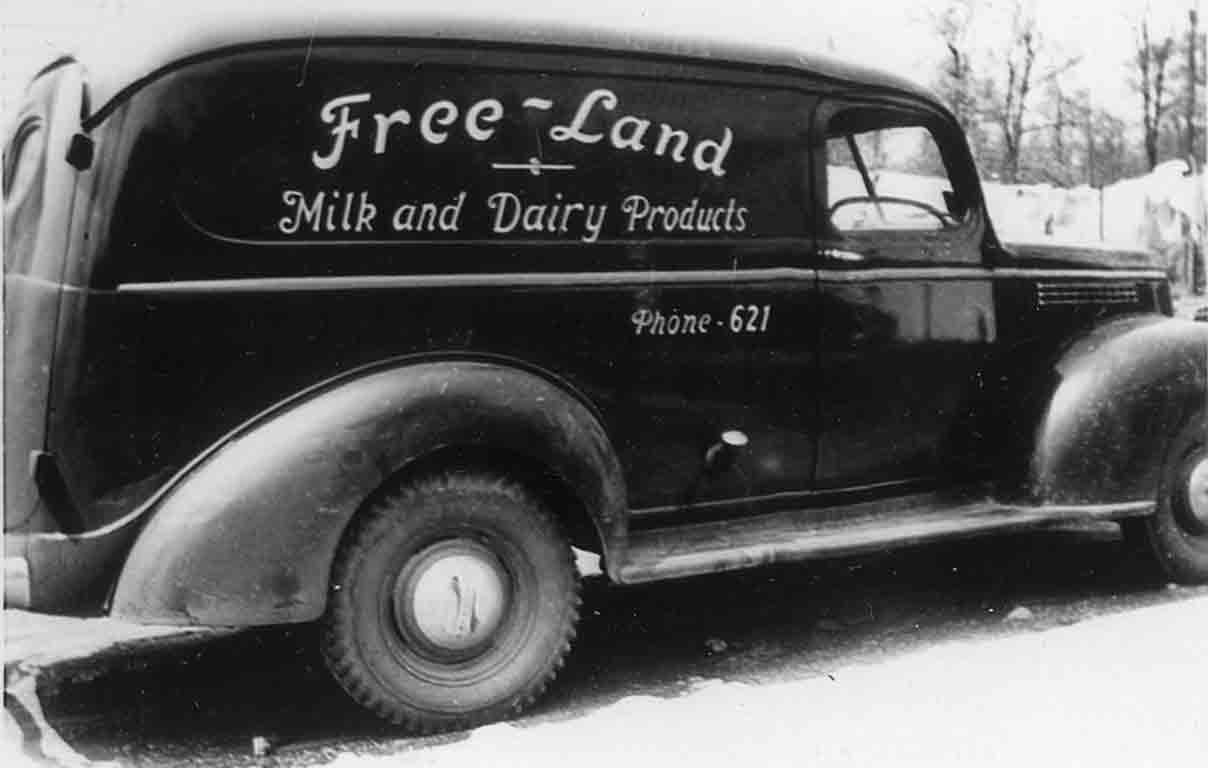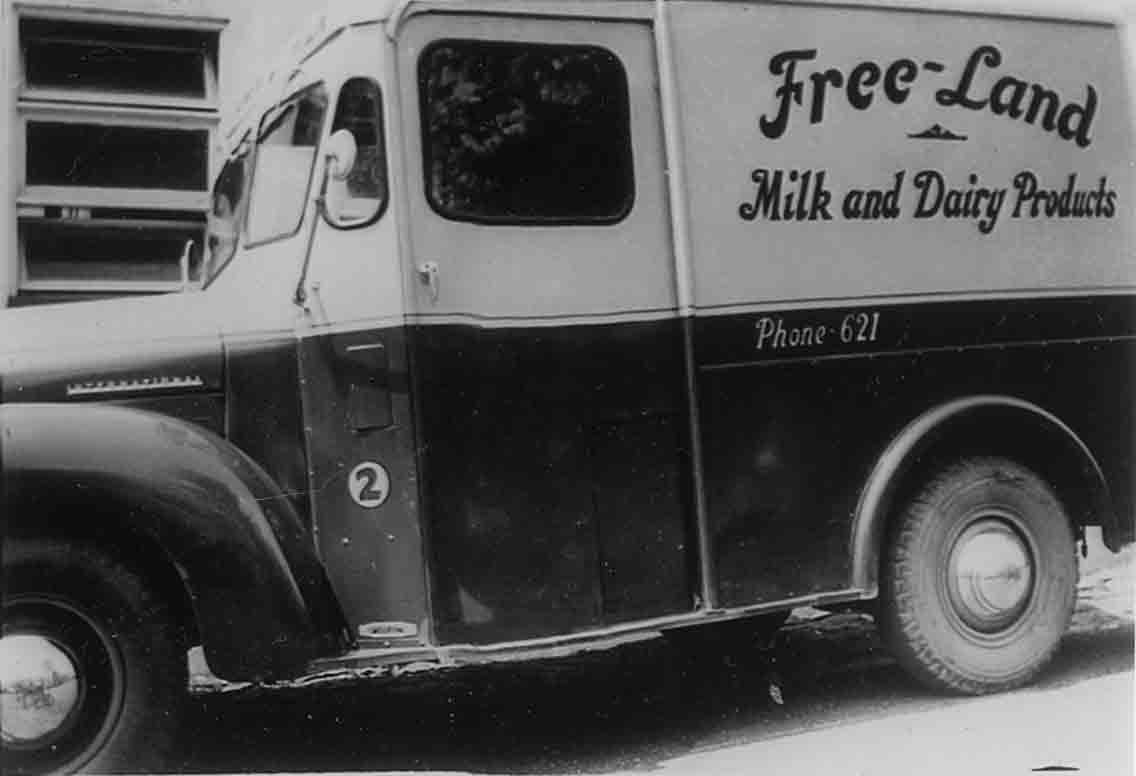 Freeland Dairy - Brengle St. (Louis and Albert Corazza, proprietors) (milk delivered to homes and stores) (Free-Land Milk and Dairy Products, in '51 Minamek, also this 1948 ad from Ed Merrick) The Freeland Dairy began in 1947 and closed in the 1970s. They bottled heavy and light cream, milk and chocolate milk, and also sold buttermilk, cottage cheese, butter (commercial), eggs, and a number of other products. That's Lou Corazza standing next to one of his trucks. (Photos come from Carol Jones.) See also the Freeland Dairy webpage for the story of the dairy from Carol Jones, daughter of Lou Corazza.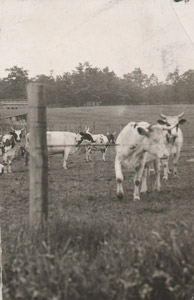 Glen Almus Dairy - Pond Creed, Rte. 940, east of Freeland. Bernice Gabuzda Clapper recalled: "They did their own milk bottling and house to house delivery. They were their own suppliers of many fresh products. In the early days, in addition to the Ayrshire dairy herd and bottling plant, they bred chickens, pigs and cows for slaughter, a truck farm for vegetables, a fruit orchard and cattle feed (soybeans, oats and corn)." See also the Gabuzda Brothers page for more information on the Glen Almus Dairy (about halfway down the page). Photo of award-winning cows came from 1935 from Mary Cooper, and Glen Almus letterhead came from Marion Gabuzda Boyle Denion.

Hazle Milk and Ice Cream - 530 Centre St. (1940 city directory)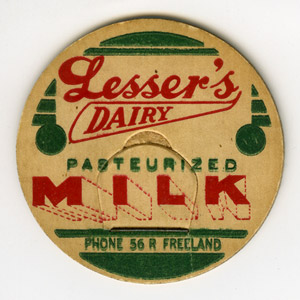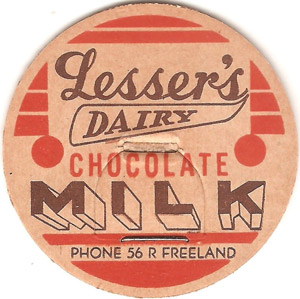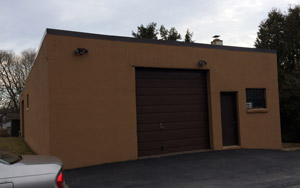 Lesser's Dairy - 905 Pine St. (George A. Lesser, proprietory) (1940 city directory) - Lesser's Dairy, 905 Pine St. (from Billy Kuklis, 1932 FPD Ball program)




Pingar's Dairy & Bottling Plant - 178 Washington Street (Michael Pingar, dairyman), private dairy. (age 42 in 1940 Census)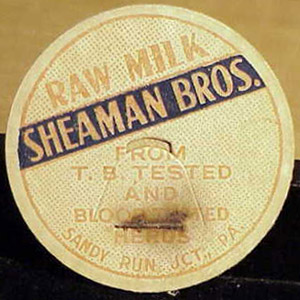 Sheaman Brothers Dairy

- Sandy Run









---



Dairies and dairy product sellers listed in directories, 1900-1940





1900-1901 city directory




Dairy businesses in business listings:


Hygiene Milk Co., Centre
Standard Milk Co., butter, eggs and cream, Centre



1921-22 city directory




Dairy businesses in business listings:


Gallagher, Daniel S., milk, 521 Centre



1928-29 city directory




Dairy businesses in business listings:


Lesser's Dairy, 915 Pine
Sheaman Bros. Dairy, Sandy Run, White Haven RD2



1940 city directory




Dairy businesses in business listings:


Lesser, Geo. A., dairy, 905 Pine
Pingar, Michl., dairy, 178 Washington