What's on this page:
About veterinarians in the Freeland area

Veterinarians listed in directories, 1897-1940

On related pages:
---

Veterinarians would have been particularly important for horses and for mules in the mines, for livestock owned by businesses and individual residents, and of course also for pets. The ad for worming medicine for horses and cattle appeared in an 1890 local newspaper.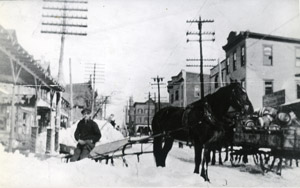 Before automobiles, horses were the primary means of local travel, besides walking, some bicycling, and trains for longer distances. Some people had their own horses, and many either borrowed from liveries or hired a horse, driver and wagon or carriage from a livery, whether for individual or group travel or to haul goods. (Photo from John Zubach)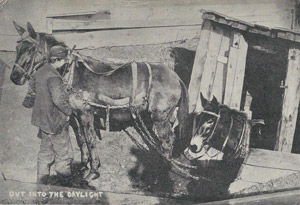 Mules worked hard in and around the mines, and some of those mules lived out their whole lives underground. It was important to keep the mules healthy and functioning. Beagle Hames, from a company originating in Philadelphia, were also made in Freeland -- the collars that enabled horses and mules to be yoked. Harnesses, saddles and other such items were also in demand and were sold locally.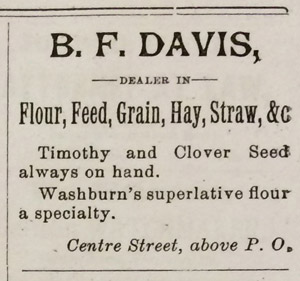 Looking back, it's kind of amazing how many people kept some livestock on hand. Some people actually bought, sold and traded cattle or horses as a business, but many others just kept one or several cows, pigs, chickens for meat, milk and eggs. This created a sanitation issue that came up repeatedly in the early decades of the Freeland area, and pigs and cows were often seen running free. Feed mills were also important not only for flour and such for people, but for animal feed. (1894 ad comes from Carol Jones)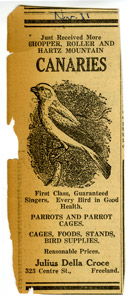 And of course people had pets, so veterinarians were also called upon to help with them on occasion. I'm guessing that the local veterinarians were mostly focused on horses and mules, helping with livestock or pets on occasion. (1931 ad from Charles Stumpf)




Veterinarians listed in directories, 1897-1940





1897 city directory




Veterinarians in business listings:


Hunsicker, Thomas - Central Hotel



1897 city directory




Veterinarians in individual listings:


Hunsicker, Thomas, veterinary surgeon, Central Hotel, 16 N. Centre



1917 telephone directory




Veterinarians in general listings:


Welsh, S. G., Vet. Surg. - Hospital Crossing, Drifton



1940 city directory




Veterinarians in business listings:


Welsh, Saml. G. - 418 Main, Drifton