Home

Complete Session Schedule

Preconference Workshops
Conference Registration
Hotel Info
Directions
Station Square
Map of Station Square
Visit Pittsburgh
About NACADA
Our Invitation to You
We invite you to join us in Pittsburgh for this year's National Academic Advising Association Mid-Atlantic Region conference! Co-hosting the event are Carnegie Mellon University, Slippery Rock University, and the University of Pittsburgh. We return to the recently expanded Sheraton Station Square Hotel, the site of the region's 1997 conference.
Our Theme
Our theme, "The Advising-Teaching Connection," considers the role advisors play as educators of college students and the affinities between academic advising and college teaching. Both practices are critical in helping students to achieve their educational goals in related ways. Many of the qualities we associate with teaching are qualities that are equally characteristic of advising, such as helping students develop problem-solving and decision-making skills, and imparting knowledge. Both teachers and advisors need to rely on an understanding of the way students learn. When done well, advising is teaching, and teaching is advising.
Who Should Attend
Full-time advisors, faculty advisors, advising administrators, and other educators interested in serving college students are invited to attend. The conference offers professional development through preconference workshops, presentation sessions, and roundtable discussion sessions. Topics covered include advising practices, advising administration, student learning and development, teaching strategies, and advisors' perceptions of their roles as educators.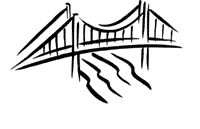 On this Website
Scroll down to find more conference details, such as the program schedule, session titles, special conference events, and registration information. The links on the upper left side of this page take you to hotel and travel information, preconference workshop descriptions, and to the online registration form.
We look forward to seeing you in Pittsburgh!
Steve Pajewski
Carnegie Mellon University
Conference Chair
(412) 268-9592
pajewski@cmu.edu

* * * * * * * * * * * * * * * * * *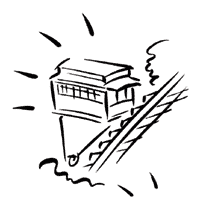 Conference Schedule
Wednesday, April 2

11:00 a.m.
11:00 - 1:30 p.m.
2:00 - 5:00 p.m.
5:00 - 7:00 p.m.
7:00 p.m. - 9:00 p.m.


Registration begins
Tour of Pittsburgh
Pre-Conference Workshops
Dinner on your own
Opening Reception
(with live jazz, prizes, beverages, and dessert)
Thursday, April 3

7:30 a.m. – 5:00 p.m. 7:30 – 8:30 a.m.
8:00 – 9:15 a.m.
9:30 – 10:45 a.m.
10:45 – 11:00 a.m.
11:00 – 12:15 p.m.
12:30 – 2:30 p.m.
2:30 – 3:45 p.m.
4:00 – 4:30 p.m.
4:30 p.m.


Registration continues
Continental Breakfast
Concurrent Sessions
Concurrent Sessions
Coffee Break
Concurrent Sessions
Lunch w/Keynote Address
Concurrent Sessions
State Meetings
Dinner on your own
Friday, April 4

7:30 – 8:30 a.m.
8:30 – 9:45 a.m.
10:00 – 11:15 a.m.
11:30 – 12:30 p.m.

Continental Breakfast
Concurrent Sessions
Concurrent Sessions
Closing Plenary Session
Keynote Speaker
Addressing our theme of the advising-teaching connection will be Dr. Gary L. Kramer, Associate Dean of Admissions and Records and Professor, Educational Psychology, Brigham Young University. In addition to having served as NACADA president, he is the recipient of numerous national and institutional awards including Researcher of the Year, Distinguished Service, and Excellence in the Field from NACADA.
Dr. Kramer's address is entitled "Creating a Framework for Advising as a Form of Teaching."
Dr. Kramer is author of the essay "Faculty Advising As Teaching: A Collaborative Model," which will appear in the upcoming Anker publication Strengthening and Reaffirming the Role of Faculty Advising: Key Issues, the National Data, and Strategies that Work.
Preconference Workshops
If you wish to attend a workshop, please note that space is limited to 35 registrants each. Advance registration is strongly advised, though walk-up registration will be accepted on a space-available basis. Each workshop costs $15, except for W-6, which is $50 (as a special 4-hour presentation by the NACADA national office, and includes a refreshment break). Indicate your workshop choice on the registration form (in order of preference).
You can find workshop descriptions through the link at the top left of this website.
Roundtable Session Titles
"Open Forum on the Theory and Philosophy of Advising"
"Advising and Teaching: What are Best Practices?"
"Teaching First Year Students the Skills They Need"
"Peer Education and Advising: Building a Successful Team"
"It's Not Just the Underprepared Students Who Need Special Attention"
"Helping for Graduation or Education:The Ethical Dilemma for Advisors"
Sampling of Concurrent Sessions
"When Advisors Teach and Professors Advise, Students Winů"
"Advising and Teaching: A Collaborative Modelů"
"Making the Connection: Helping Students Learn How to Learn"
"Humor in Advising"
"Course Overloads: Costs and Benefits"
"Integrating Advising Issues Across the Curriculum"
"Redrawing the Boundaries of Academic Advising, One More Time"
"Getting Freshman Undecided Students Involved with Faculty Members"
"Academic Problem Sets:Teaching Students About Academic Policies"
"Program Assessment: What We Can Learn About Ourselves"
"If Advising Is Teaching, What Do Advisors Teach?"


NEW: Complete Session Schedule
Click here for the conference's session schedule and descriptions of all presentations.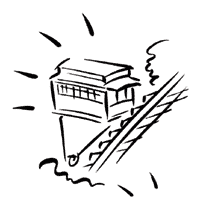 Special Event: Tour of Pittsburgh
If you arrive for the conference early, you can tour our host city, Pittsburgh, on the morning of Wednesday, April 2, from 11:00 am to about 12:30 p.m. Ride aboard one of "Molly's Trolleys", a small bus designed to look like an old-fashioned streetcar. The trolley will take you through historic city neighborhoods and will visit the campuses of two of the conference's co-hosting institutions, Carnegie Mellon University and the University of Pittsburgh. You will also have a chance to ride one of the city's cablecar inclines to the top of Mount Washington, overlooking downtown. The "Molly" tour costs $17.00 to be paid in advance with your conference registration. Space is limited, but on-site registration is possible on a space-available basis.
Special Event: Opening Reception
Please join us on Wednesday night (April 2) for some relaxing networking, live jazz, refreshments, and food. We'll be in the Reflections Room, overlooking the Monongahela River and downtown Pittsburgh. We'll also be giving out door prizes of gifts, dinners, and admission to the numerous clubs and restaurants in the Station Square complex.
School Spirit Day
Friday, April 4, will be "School Spirit Day," and we encourage you to wear apparel from your school.
Sharing of Academic Advising Materials
We have a wealth of "best practices" happening in our region, so we encourage you to share with your colleagues items such as Advising Handbooks, Orientation Material, Training Manuals, etc. We will display what you bring on Thursday, April 3.
Hotel Information
This year's conference host facility, the Sheraton Station Square Hotel, was the site of the region's 1997 conference. The Sheraton has a recently remodeled lobby and ballroom, and has expanded its meeting space. It also has a free fitness center (with pool) for its guests, and a computer room with free internet access and printing. The hotel's website can be accessed from the button link in the left margin of this page.
The Sheraton is offering conference hotel room rates until March 11, 2003. Make your reservations as early as possible, since NACADA's room allocation may sell out before this date. Call (800-325-3535) and ask for the NACADA rate of $119/night for singles, $134/night for doubles, and $149/night for triples.
The hotel is located within Station Square, a restored railway station on the shore of the Monongahela River near downtown Pittsburgh. Station Square has more than 30 shops, restaurants, and clubs, all within short walking distance. Take in some live comedy, a sushi dinner, or a trip on one the city's famous cable car inclines - there are lots of great options! Station Square's website can be accessed from the button link in the left margin of this page.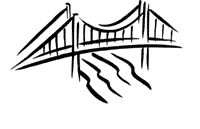 Transportation/Parking/Map Information
This information can be accessed from the hotel info link in the left margin of this page.
**A NOTE ABOUT PARKING: the hotel has its own parking lot with a $20/day rate; an adjacent lot, a little farther away from the hotel, has a less expensive rate of $5/day.
Special Accommodations
If you have accessibility or dietary needs, please list them on the registration form and contact conference chair Steve Pajewski by
March 15, 2003 (at 412-268-9592 or at pajewski@cmu.edu). Contact the hotel directly with needs related to sleeping accommodations.
Registration Fee
The early registration fee for NACADA members is $99.00 and $160 for nonmembers (before March 11). This fee covers two continentals breakfasts, lunch with keynote address, several beverage breaks, the opening reception, and program materials. To register, use the button link in the left margin of this page. After March 11, registration is $125 for members and $180 for non-members.
A full refund of conference fees will be made only if a written request is made by March 11, 2003. After that date, refunds of conference fees, less $25 will be issued. Membership fees will be retained. Substitutions are allowed.
Questions?
For program questions, contact conference chair Steve Pajewski at (412)268-9592 or email pajewski@cmu.edu. For conference registration information, contact NACADA at (785)532-5717 or email nacada@ksu.edu.