My wife and I make our home in Wexford, PA with our youngest daughter. Our older two graduated from college and are happily employed and living in another state now, but both remain Bills fans! The above pictures welcome our son and daughter-in-law (2015), and roll back time to a 2011 travel picture of my wife and 3 children. For more pictures from a Summer 2016 American road trip and other travels, see my travels.
The big news in Summer 2015: We welcome our daughter-in-law into the family! A celebratory collage of her with her husband is below. Our one daughter graduated from college in May, and the other travelled about with us through the south central states in June (see Summer 2015 trip photos). We did some camping and enjoyed celebrations together, esp. the July wedding (more wedding photos here).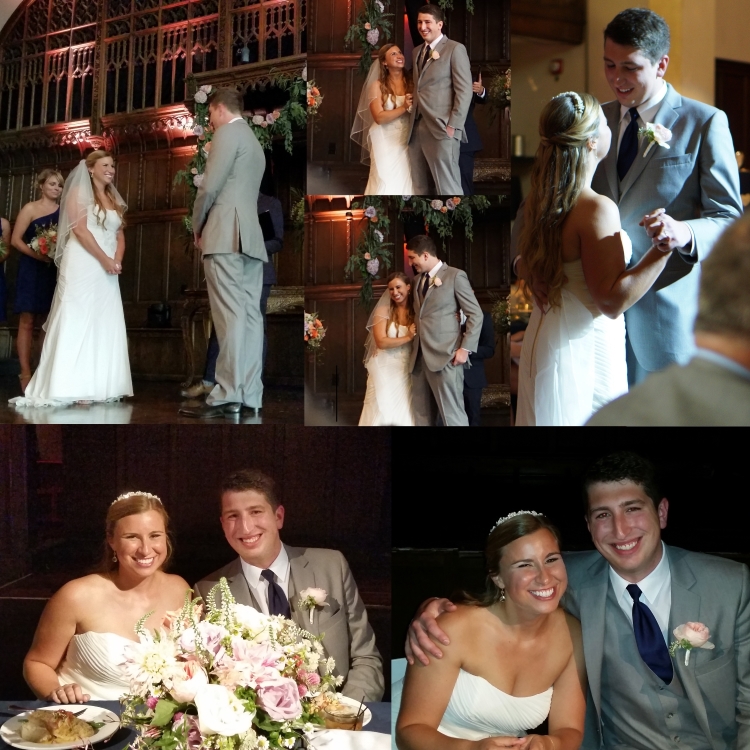 Links to travels and ancient family photos show pictures from decades past. As for my Grandpa George Christel, we celebrated Grandpa Christel's 104th Birthday Party in late 2013. Here is a link to his 100th birthday party as well. Grandpa died peacefully in January 2014 at the rich age of 104.