Join us!
Lacrosse at Carnegie Mellon is a club sport, meaning that we do not have varsity status but we still compete against other college teams at home and away games. We are a member of the Women's Collegiate Lacrosse League and our division includes the University of Pittsburgh, University of Buffalo, Kent State, Grove City College, Slippery Rock University, and West Virginia Wesleyan.

We are always interested in adding new members to the team. If you are a prospective freshman looking to continue your lacrosse career, an upperclassman who wants to get back into the game, or even a graduate student who would just like to try something new, contact one of the people below. If you are not a student and are interested in a coaching position, we would also love to hear from you.

Administrator/"Webmaster": Maureen Tang
Administrator: Young Choi
Captain: Amy Galvin
Captain: Alex Horton
Captain: Angie Kim
Recruitment Officer/Sorority Liason: Jessica Liu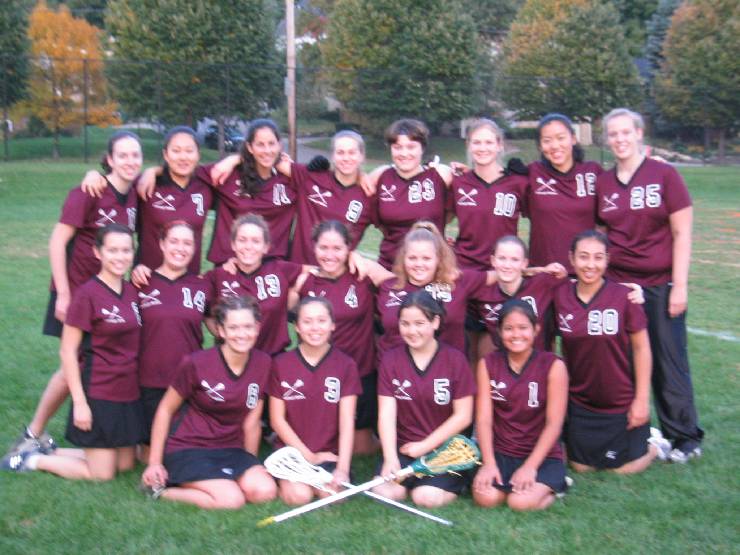 This picture is so old. And blurry, too. Can't we get a new one?