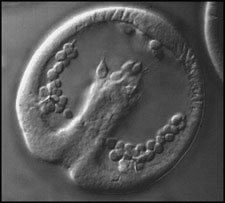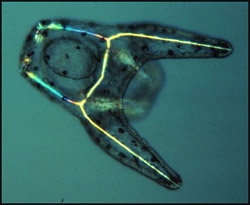 The Pittsburgh Developmental Mechanisms Group (PDMG) is a consortium of laboratories in Pittsburgh engaged in research at the frontiers of modern developmental biology. The PDMG consists of more than 70 researchers, including 30 faculty from nine different departments at three major universities: Carnegie Mellon University, the University of Pittsburgh, and Duquesne University.
The laboratories in the PDMG study genetic and molecular mechanisms that underlie the development of animal embryos. Research is also aimed at the evolution of developmental programs and animal genomes. All major animal model systems are represented, including invertebrates (fruit fly, sea urchin, and nematode) and vertebrates (mouse, chick, frog, zebrafish, and others). The PDMG is interested in the application of basic advances in developmental biology to the understanding and treatment of human disease.
The PDMG also fosters the development of formal courses, seminars, and informal journal clubs related to developmental biology.
Upcoming Events

May 2005
Events to be announced
Spotlight On...
Dr. Jon Minden

Our lab is interested in how cells and organisms compensate for changes in their environment and in gene expression as a result of mutation. A major driving force in evolution is the organism's ability to adapt to changing environments and genomes. We approach this problem in two ways: (1) by studying how fruit fly (Drosophila) embryos adapt to changes in cell density and fate specification and (2) by using proteomics to study how a variety of organisms adapt to mutational changes.