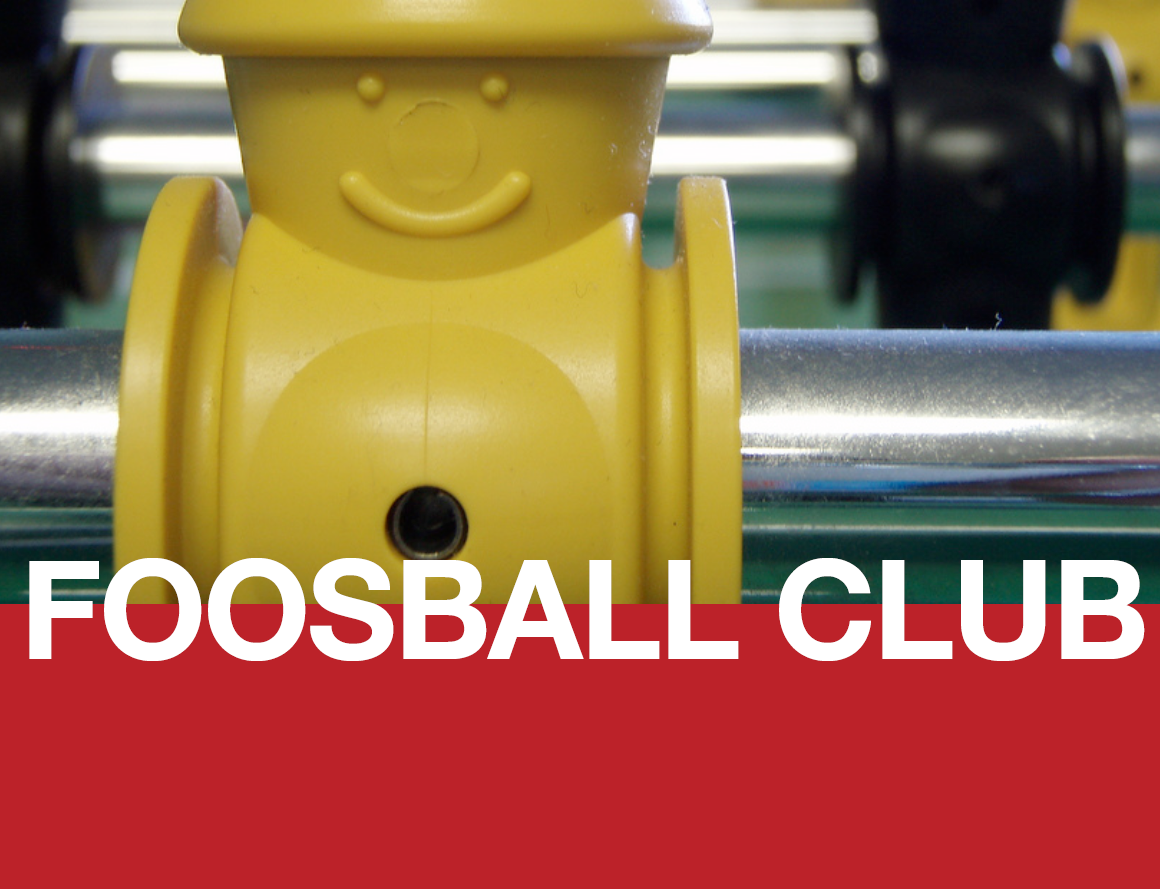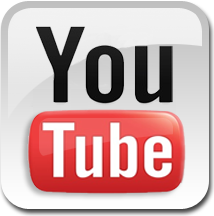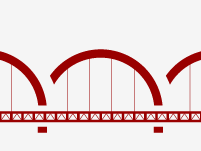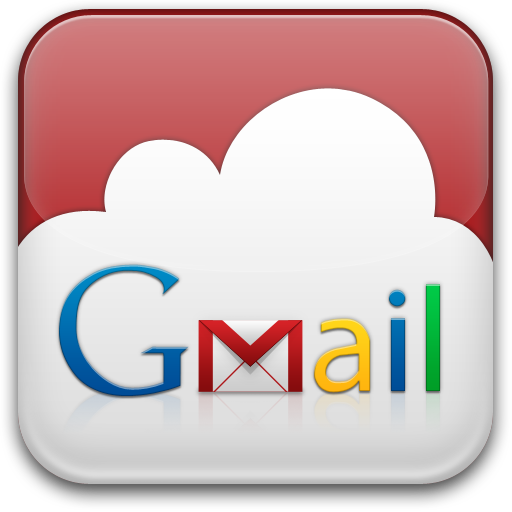 Who are we?
We are the Foosball Club of Carnegie Mellon University. We run local school tournaments, travel to national tournaments, and maintain the Scotland Yard Game Room tables. The purpose of this club is to increase the awareness of competitive Foosball on campus and encourage play amongst our members.
We will make announcements about our events using our mailing list.
We meet every Friday at 5 pm in the Scotland Yard Game Room of the University Center. However, many of our players are playing throughout the week. If you wish to play with us, send us an email or Facebook message and we'll do our best to meet you when you are available. The game room currently houses one Fireball table and three Tornado Whirlwind tables.
For more information regarding the Scotland Yard Game Room, including hours of operation, please visit the Scotland Yard information page.
Seasonal Tournament
Carnegie Mellon does not run Foosball intramurals, so we will be hosting a seasonal tournament, similar to how intramurals are run. Teams will play within a bracket round-robin style. There will be two different brackets: Majors and Minors. Each team will play one match every week against a different opponent. If you do not respond to the other team's emails or fail to send in your result, you will take a loss for the week. At the end of the round-robin matchups, there will be a single-elimination playoff series. Matches are to be played in accordance with the following rules:
Matches are to played in the format of best two out of three games to five points.
To start the game, a player on each team will flip a coin or play rock-paper-scissors to decide who will serve the ball first.
The ball can be served from the ball holes or by placing the ball directly on the five row.
No spinning, jarring, or disrupting your opponents during the game. Table rules are in full effect.
Breaking any of these rules results in the opponent moving the ball from anywhere on the table (including from within the goal) to their five row if they choose.
If the ball gets stuck in an unreachable position, the ball is moved to the nearest defender.
If the ball gets stuck between the two five rows, the ball is served by the team who served most recently.
As part of good sportsmanship, it is common to shake your opponents hands at the end of a match.
We reserve the right to remove any team from this event if we see fit.
Please submit your results each week on our Google form. Results are due each Sunday.
Teams
| | | |
| --- | --- | --- |
| Letter | Name | Wins |
| A | Dennis Liang | 11 |
| B | Ajay Phatak | 3 |
| C | Brian Jacobs | 3 |
| D | Jace Mascioli | 5 |
| E | Rahul-Anaadi Kurl | 1 |
| F | Nick Teslovich | 2 |
| G | Immanuel Krogmann | 3 |
| H | Jason Yoder | 1 |
| I | Anthony Ko | 0 |
| J | Mukul Singh | 1 |
| K | Andrew Rodriguez | 1 |
| M | John Foo | 4 |
Bracket
Winners are denoted with bold font.
Round 1 (February 11 - February 17)
Dennis vs. John
Ajay vs. Andrew
Brian vs. Mukul
Jace vs. Anthony
Rahul vs. Jason
Nick vs. Immanuel
Round 2 (Febraury 18 - February 24)
Andrew vs. Dennis
John vs. Mukul
Ajay vs. Anthony
Brian vs. Jason
Jace vs. Immanuel
Rahul vs. Nick
Round 3 (February 25 - March 3)
Dennis vs. Mukul
Andrew vs. Anthony
John vs. Jason
Ajay vs. Immanuel
Brian vs. Nick
Jace vs. Rahul
Round 4 (March 4 - March 10)
Anthony vs. Dennis
Mukul vs. Jason
Andrew vs. Immanuel
John vs. Nick
Ajay vs. Rahul
Brian vs. Jace
Spring Break (March 11 - March 15)
Round 5 (March 18 - March 24)
Dennis vs. Jason
Anthony vs. Immanuel
Mukul vs. Nick
Andrew vs. Rahul
John vs. Jace
Ajay vs. Brian
Round 6 (March 25 - March 31)
Immanuel vs. Dennis
Jason vs. Nick
Anthony vs. Rahul
Mukul vs. Jace
Andrew vs. Brian
John vs. Ajay
Round 7 (April 1 - April 7)
Dennis vs. Nick
Immanuel vs. Rahul
Jason vs. Jace
Anthony vs. Brian
Mukul vs. Ajay
Andrew vs. John
Round 8 (April 8 - April 14)
Rahul vs. Dennis
Nick vs. Jace
Immanuel vs. Brian
Jason vs. Ajay
Anthony vs. John
Mukul vs. Andrew
Round 9 (April 15 - April 21)
Dennis vs. Jace
Rahul vs. Brian
Nick vs. Ajay
Immanuel vs. John
Jason vs. Andrew
Anthony vs. Mukul
Round 10 (April 22 - April 28)
Brian vs. Dennis
Jace vs. Ajay
Rahul vs. John
Nick vs. Andrew
Immanuel vs. Mukul
Jason vs. Anthony
Round 11 (April 29 - May 5)
Dennis vs. Ajay
Brian vs. John
Jace vs. Andrew
Rahul vs. Mukul
Nick vs. Anthony
Immanuel vs. Jason
Playoffs (May 6 – May 12)
To be announced!
Previous Seasonal Tournament results can be found here.
Tournaments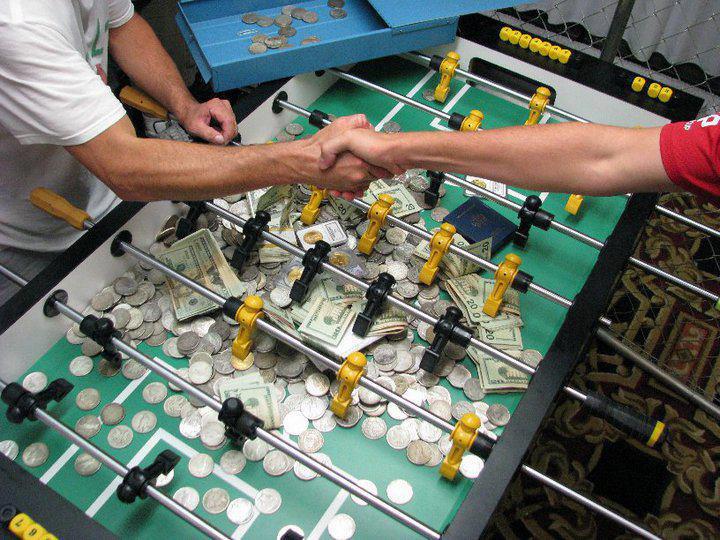 We hold free tournaments, open to everyone, once every two to four weeks at our usual meeting time, Friday at 5 pm. Our typical format is a BYP (bring your partner) format. Of course, if you come alone, we will find a partner on your behalf. Facebook events will be posted a week before and if ten new players RSVP and show up, we may provide pizza.
Here are the results of our tournaments from this semester:
1st place: Andrew
2nd place: Spencer
3rd place: Brian
4th place: John Foo
5th/6th place: Sarah & Ajay
Previous tournament results can be found here.
Other events
On non-tournament weeks, we will hold general body meetings. For a few hours, players are encouraged to come and play with other members of the club, take part in lessons, or participate in other small impromptu events. And like the tournaments, Facebook events will be posted a week before and if ten new players RSVP and show up, we may provide pizza.
Tutorials and videos
A nice set of tutorials for advanced Foosball shots, passes, and fun tricks.

Matches from the professional Independent Foosball Promotions tour